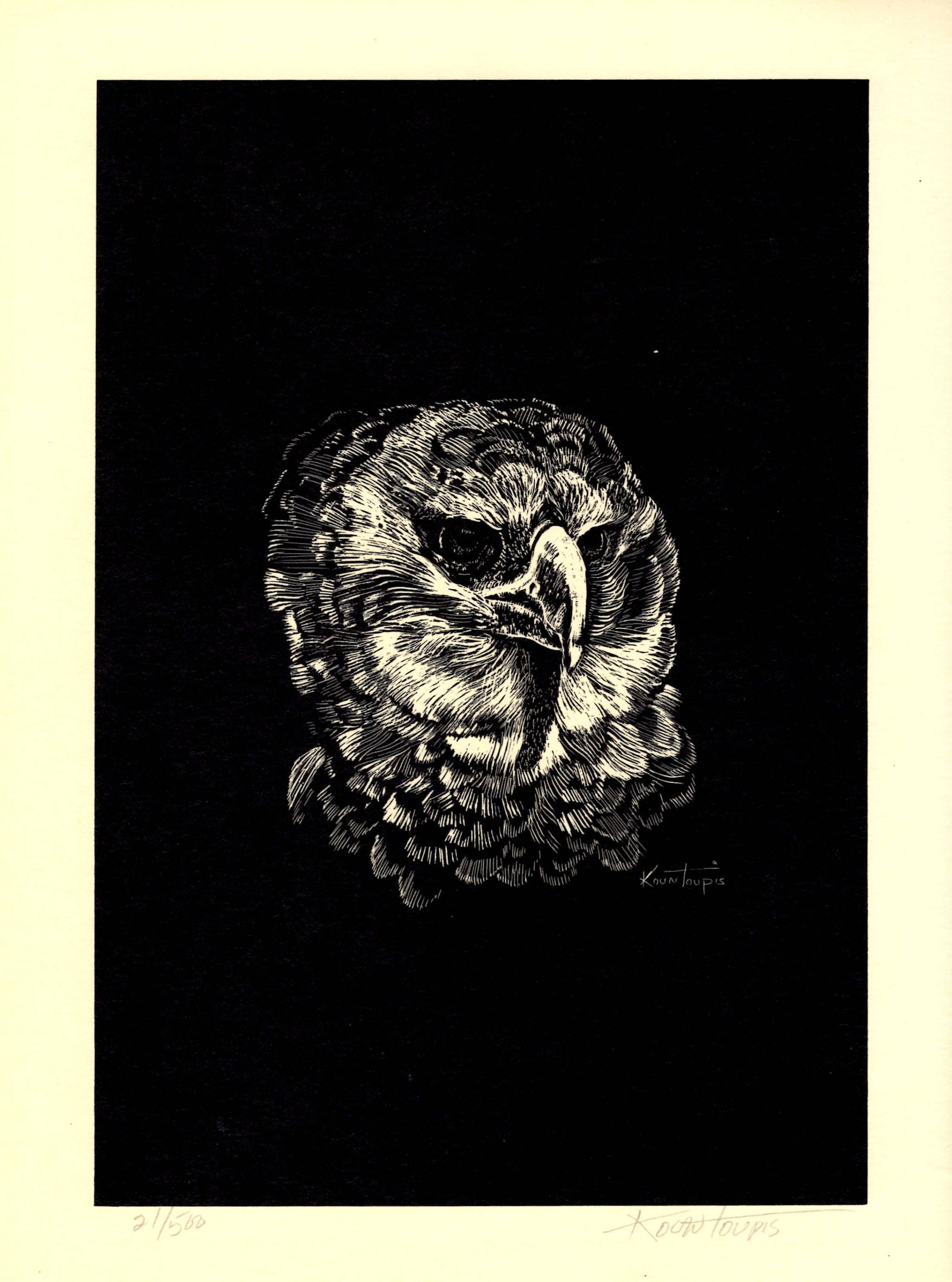 George Kontoupis Scratch board print 21/500 Harpy Eagle Portrait

8 1/2" x 11 1/2" In as new Condition - On heavy art board.

George Kontoupis was a well-known Midwestern artist from Oklahoma.

I have also have Kontoupis Scratch Board prints of Saw whet Owls and California Quail on ETSY

From the Parrot and Wild Bird Art Collection of Sally Blanchard

Sally Blanchard is an internationally known parrot educator, consultant and artist with Tongue-in-Beak Clayworks and Drawings.

I will ship to other countries but have to figure the shipping costs.