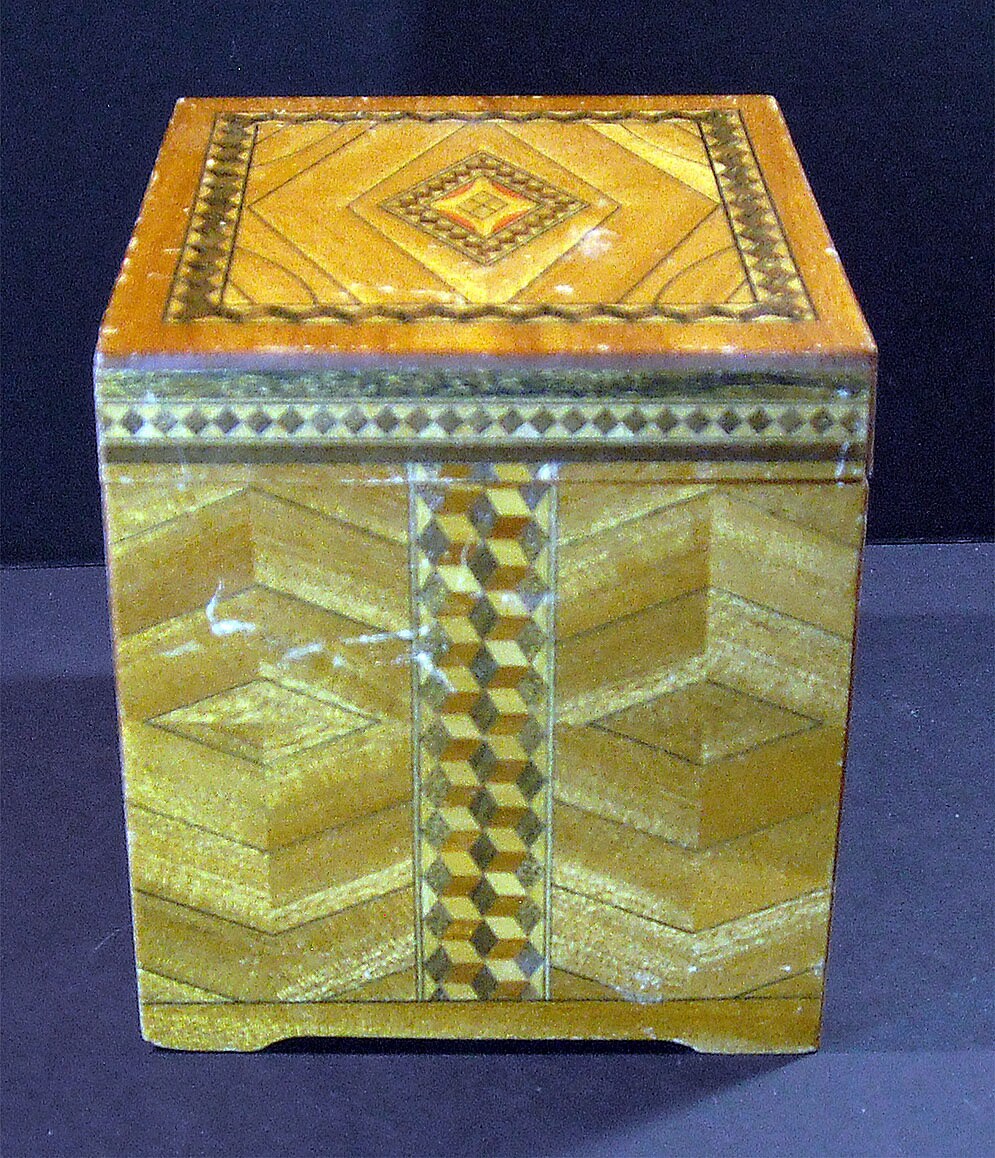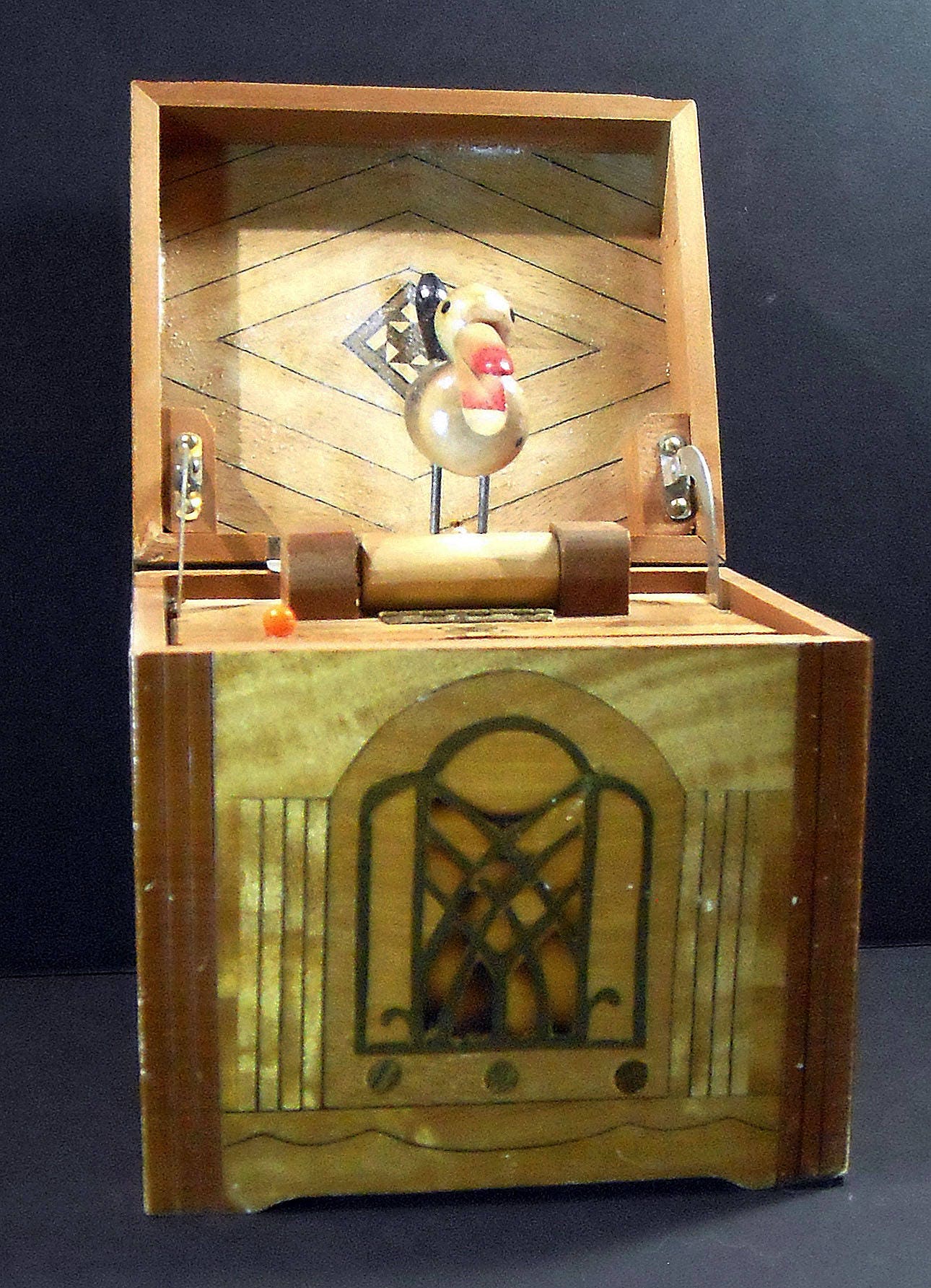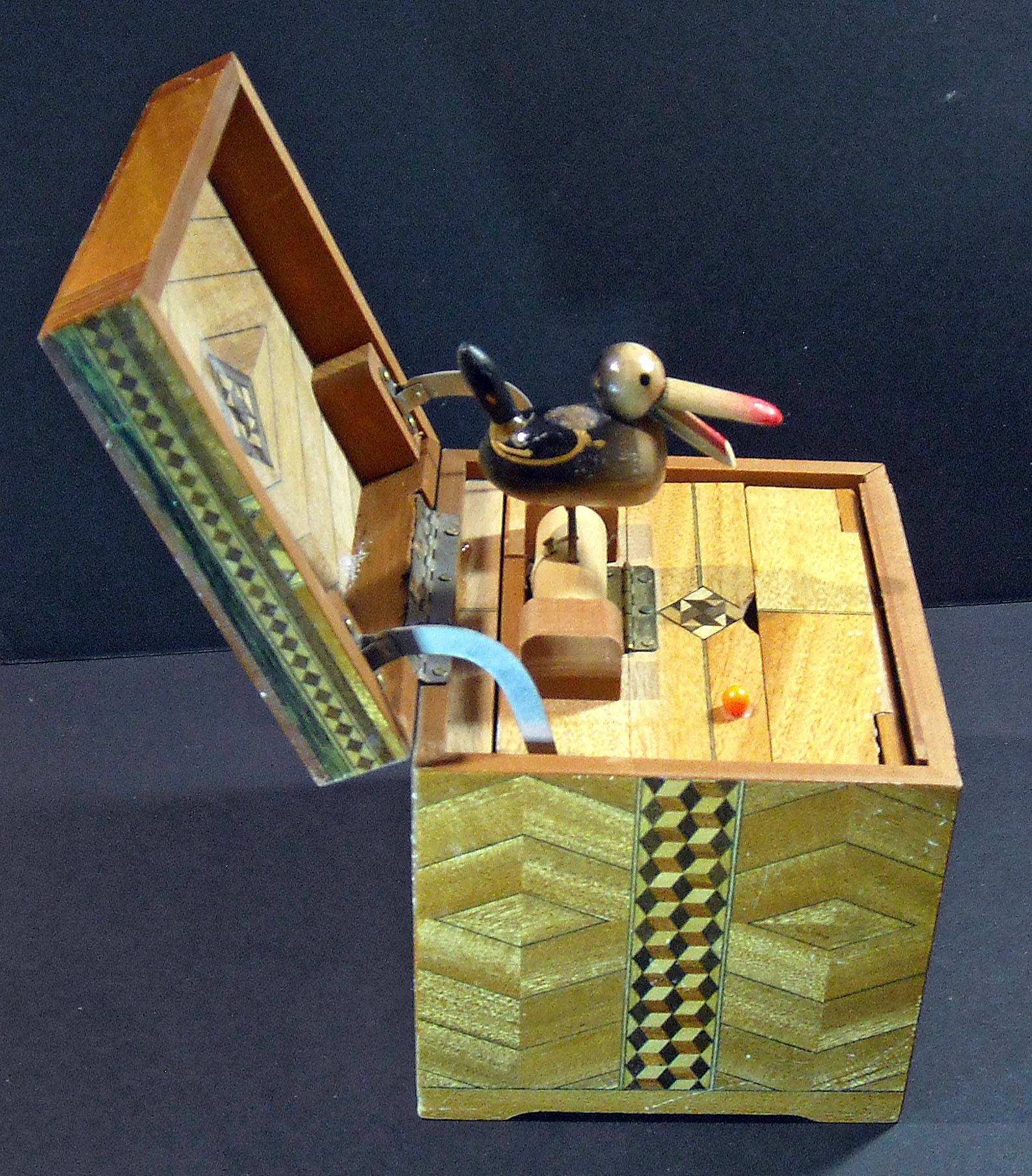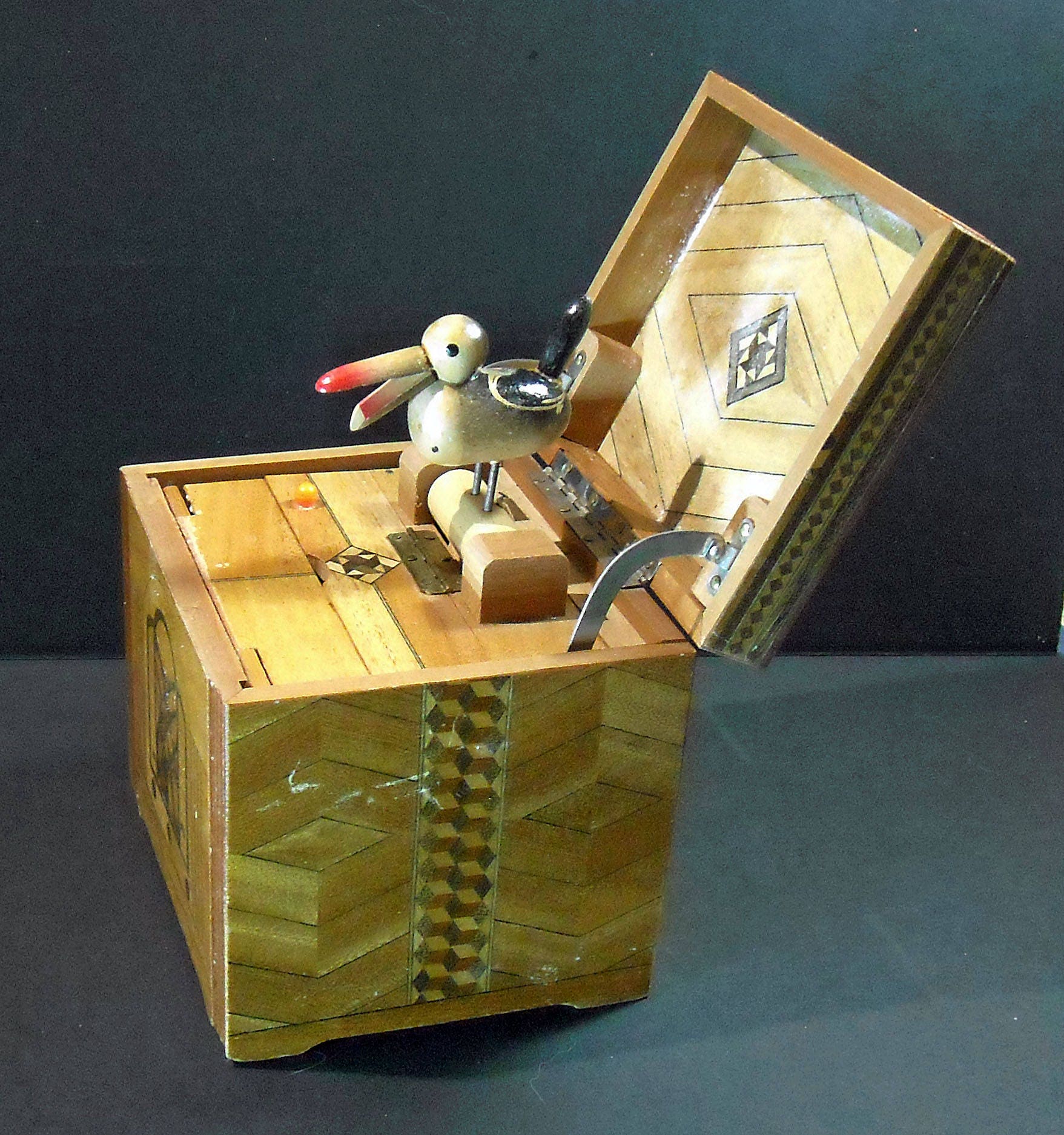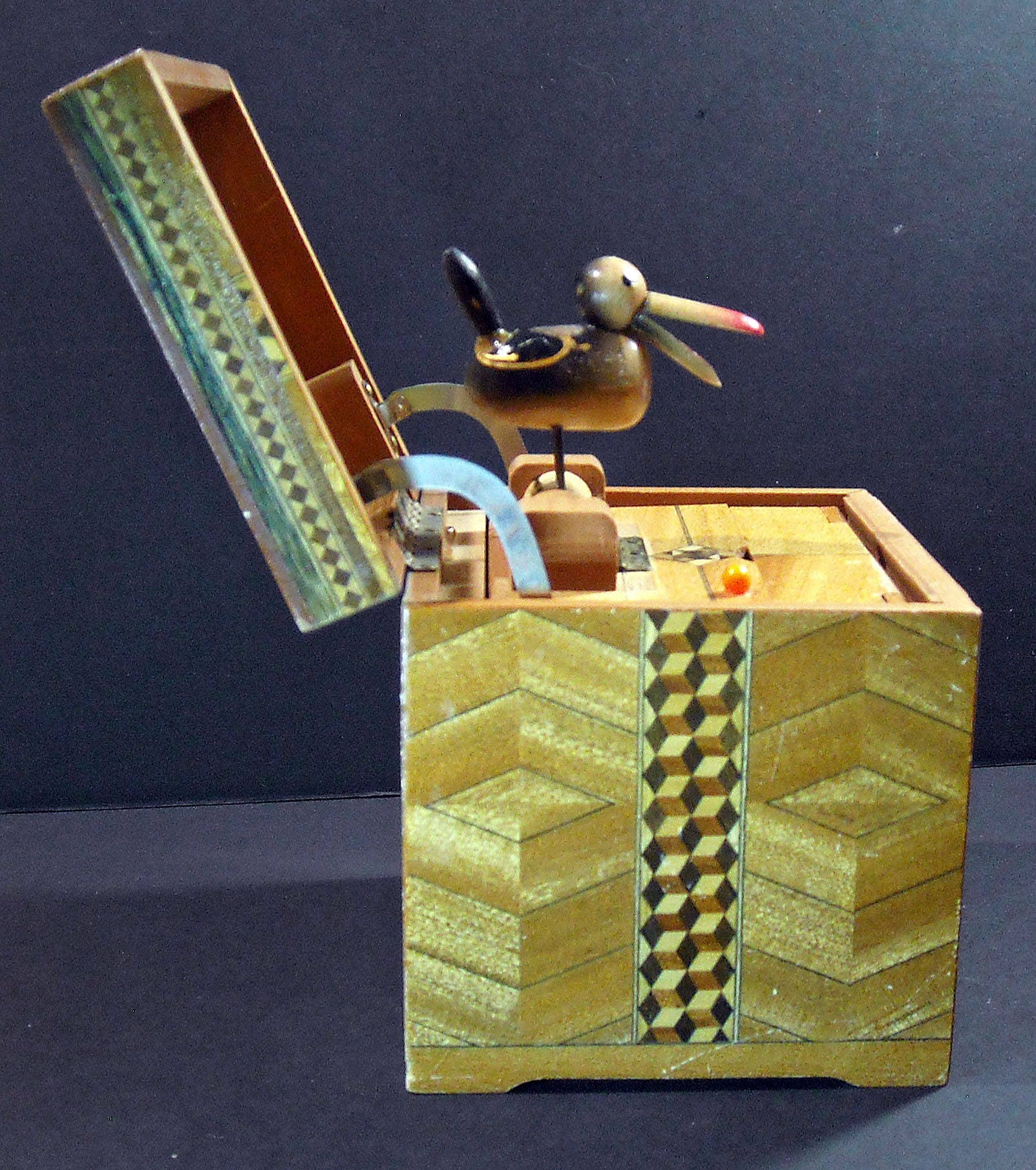 Vintage Art Deco Wood Intarsia Cigarette Box -

When the box opens, the little bird reaches for a cigarette and lift it up for you.

Makes a musical sound when top is lifted

Condition is good with some minor scuffing.

Box is 4 1/2" x 4 1/2" x 4 Bird is about 2 1/2" and won't pick up thin cigarettes ... only "normal" sized cigarettes.