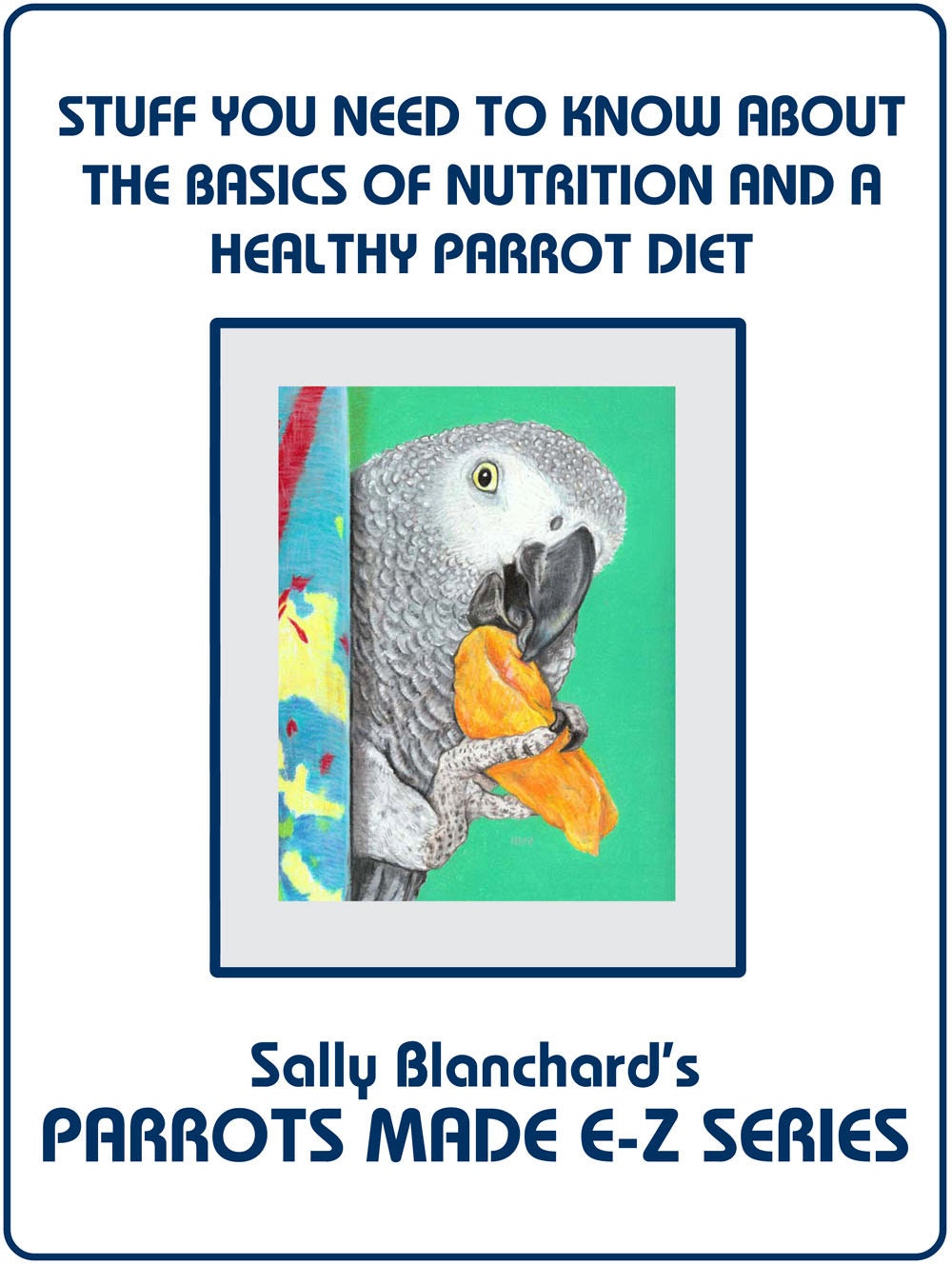 WRITTEN AND ILLUSTRATED BY INTERNATIONALLY-KNOWN PARROT EXPERT SALLY BLANCHARD

Sally Blanchard's Parrots Made E-Z: Stuff you Need to Know about Companion Parrot Nutrition and a Healthy Diet
(As with all of the Parrots Made E-Z publications, Play Part II will be sent to your e-mail as a .pdf by EYSY)

31 pages

TOPICS INCLUDE:
- The Psychological Importance of Food,
- Can you Really Trust the Pet Food Industry?
- Why Pellets are NOT the Best Food for your Parrot
- Basic Nutrition for Caregivers,
- Parrot Diets and the "Idiot Factor"
- Sally Blanchard's Famous 'Glop' Recipe,
- More Logical Thoughts on Diet,
- Steps for Converting Your Parrot to a Healthier Diet,
- The Dirty Dozen and the Clean Fifteen,
- The Fresher the Better
- Fresh Ingredients in a Healthy Balanced Parrot Diet,
- Just Say "No" to Peanuts,
- Foods that are Bad or Even Toxic for Parrots


I wrote the Parrots Made E-Z Series to help parrot caregivers understand the issues involving their parrots that seem to cause the most problems regarding the behavior and care of their birds. Each volume of this series is under $10, is fully illustrated by Sally and provides in-depth information about the topic.